Co- Curricular Engagement
The school prioritizes the holistic development and unique interests of its students by providing various platforms beyond the traditional classroom. Throughout the academic year, students participate in a comprehensive co-curricular program aimed at fostering leadership, self-confidence, self-discipline, and strong values, in addition to academic excellence.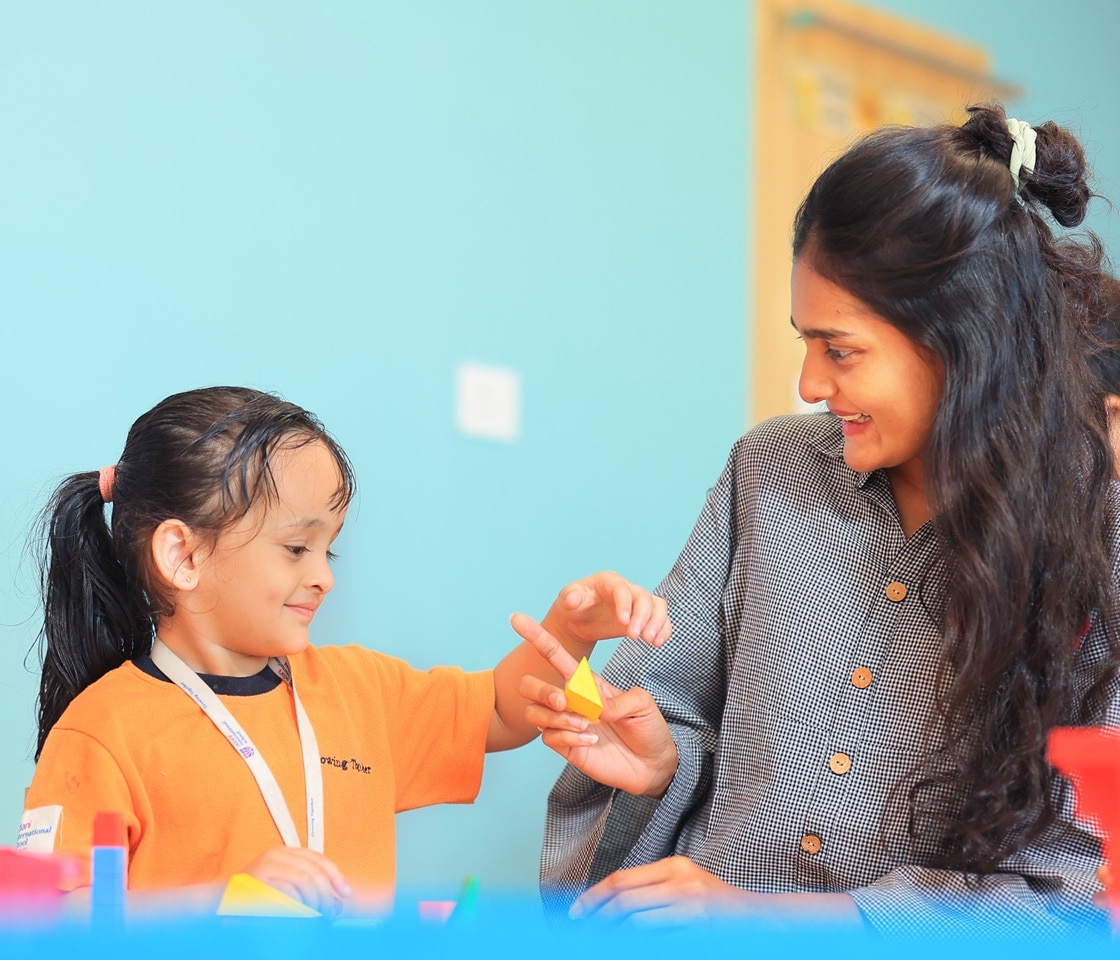 Diverse Opportunities
Adani International School provides students with diverse extracurricular options. The aim is to cater to the varying interests and abilities of our students, providing them with opportunities to pursue their passions, develop new skills, and challenge themselves. With this comprehensive approach, we hope to nurture well-rounded individuals who are equipped to succeed in all aspects of life.
At Adani International School, we aim at the development of physical capabilities, intellectual abilities, cognitive or mental abilities, emotional abilities, and social skills through our varied co-curriculum activities like sports, art, clubs and societies to develop resilience and team spirit values in our students.
Public Speaking
Adani International School enables students in public speaking by engaging them in activities that teach them the art of connecting with their audience through the confident delivery of well-crafted ideas, utilizing language proficiency and strong communication skills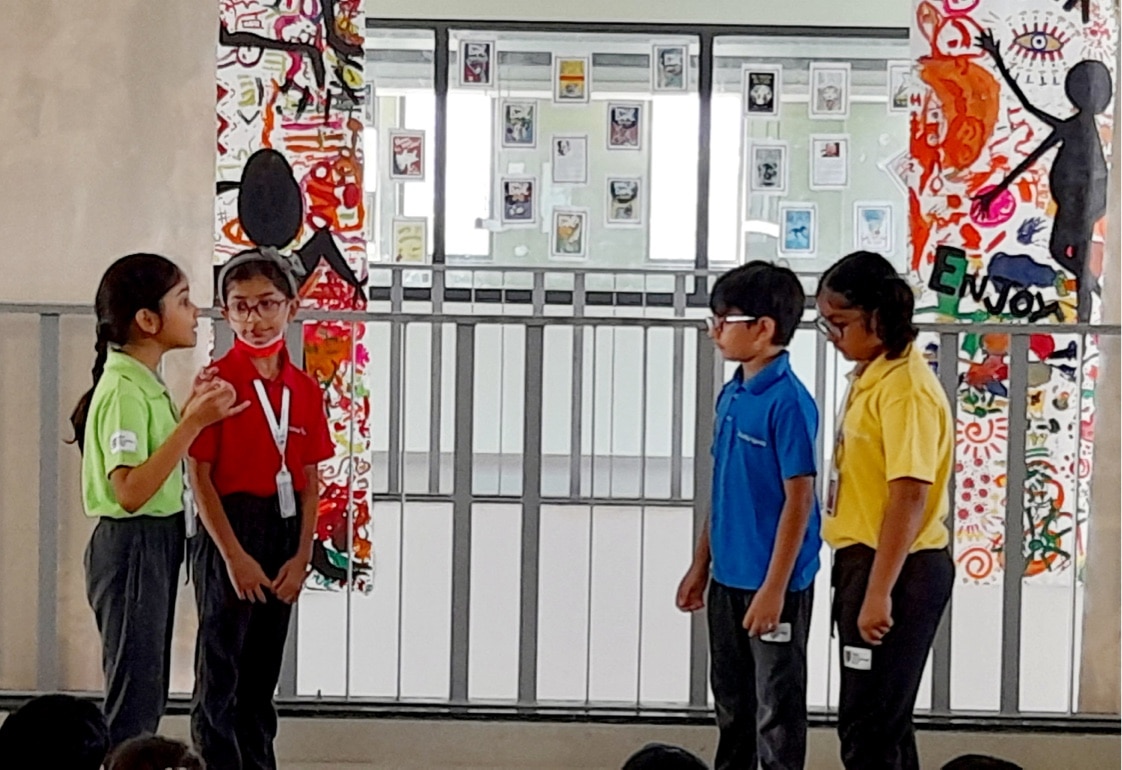 Library
We are proud to have a well-stocked library at Adani International School that offers a vast collection of storybooks for our pre-schoolers, along with a personalized learning experience. It gives us immense joy to see our young students embark on a journey of imagination and language acquisition through retelling stories after our story-reading sessions. Additionally, our e-library service provides access to books from all over the world, further enriching our children's reading experience.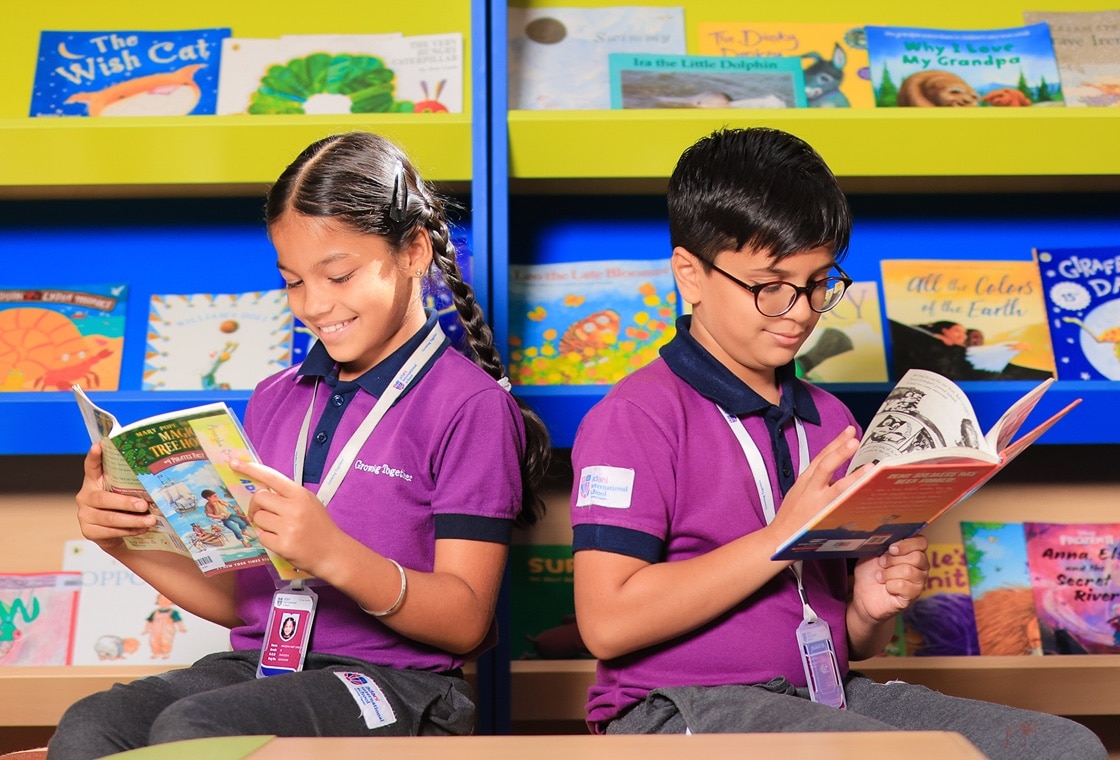 Trips and Excursions
Our students gain valuable insights through different outdoor activities and educational tours, which makes them more competent and motivated to face the world with a wider viewpoint. For this reason, we strongly promote our pupils to step out of their comfort zone and take part in school tours and expeditions periodically.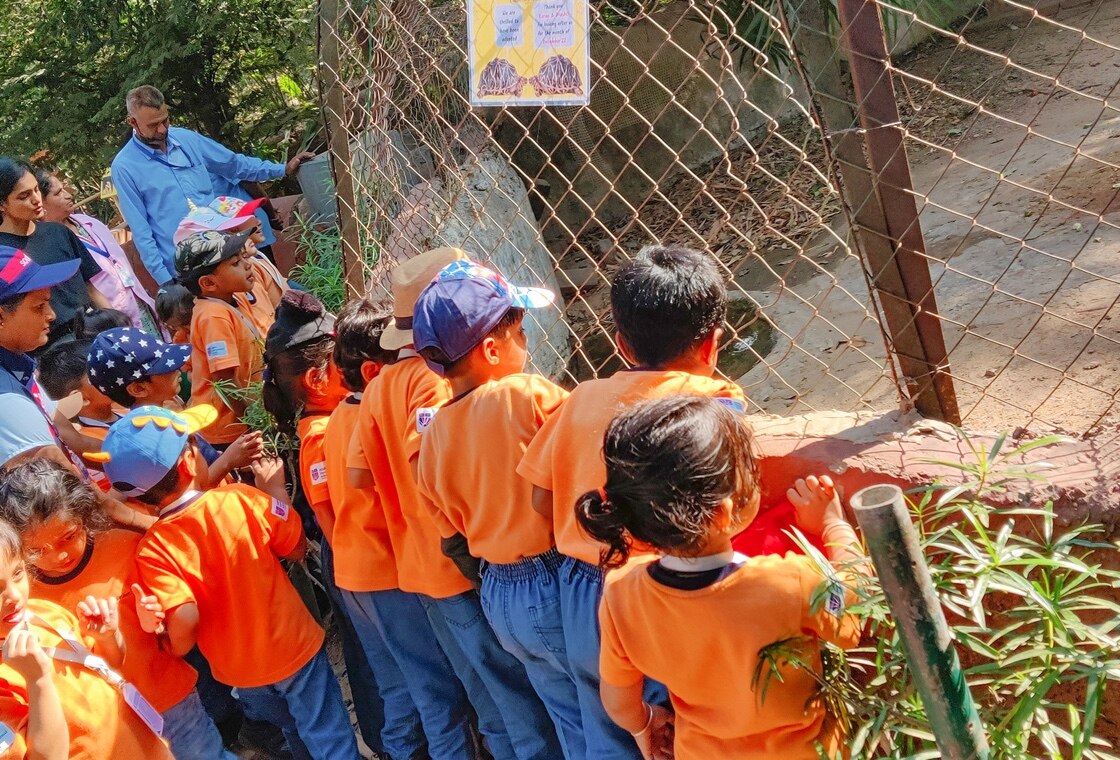 The School Assembly
The school assembly serves as an opportunity for students and teachers to come together in an enjoyable and collaborative environment. This gives them a chance to forge relationships between pupils, counsellors, and teachers alike. Regular and special assemblies are held to help build confidence through enacting roles and providing inspiring ideas to the students.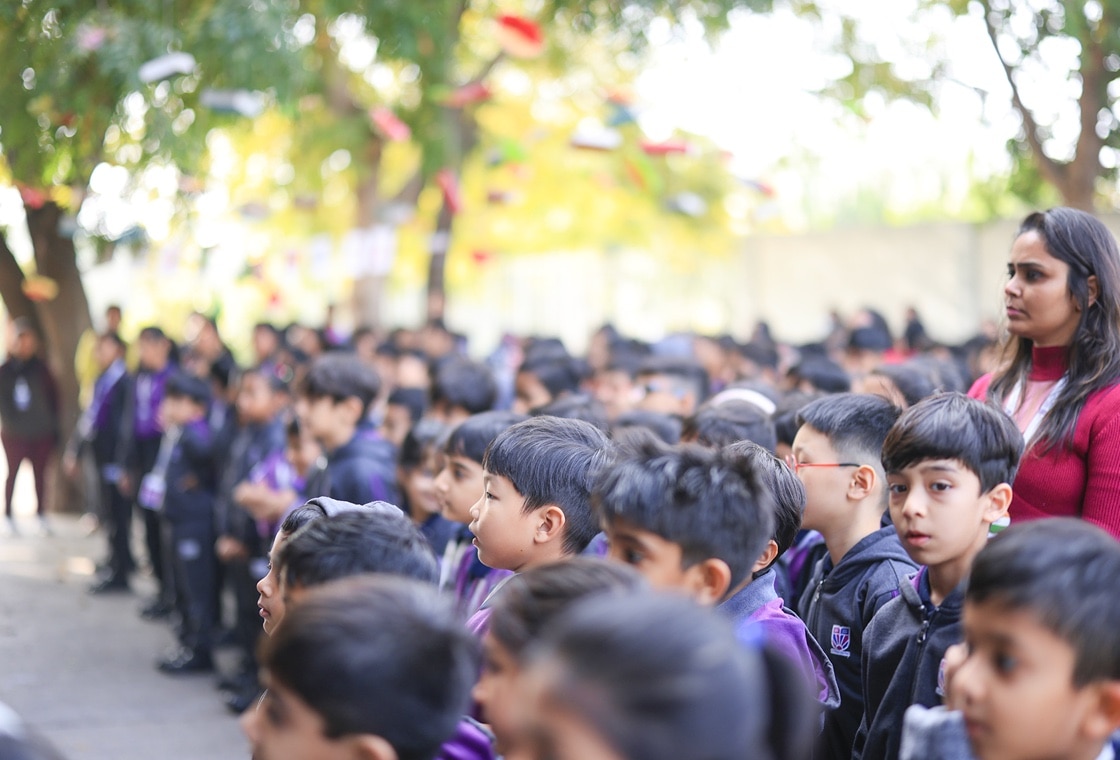 Interhouse Competition
The school conducts debates, quizzes and athletic competitions regularly to cultivate a strong sense of competition and camaraderie among pupils. A range of co-curricular and extracurricular inter-house contests are organised for the students. These events include inter-house dramatics, debating, dancing, music and art competitions.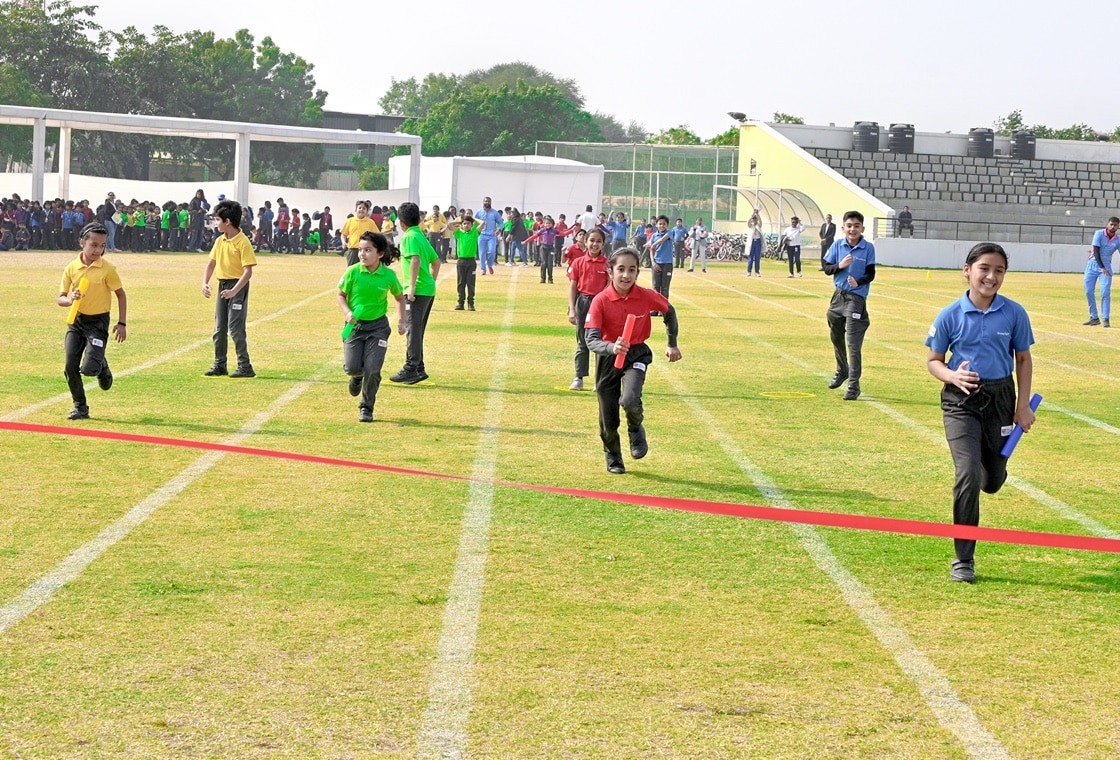 Exhibitions
We at Adani International School regularly organise science exhibitions in order to encourage discovery through experimentation. The students get a chance to showcase their skills by implementing knowledge into models and designs, thereby connecting new ideas to existing concepts.
MUN
This educational simulation aims to enhance students' understanding of diplomacy, global affairs, and the United Nations. Through discussion and role-playing, students tackle various world issues and draft resolutions that support the UN's 2030 Sustainable Development Goals. By participating in this program, students become more informed and sensitive global citizens.
Tech- Fest
This festival aims to demonstrate a student's mastery of digital literacy and their ability to integrate technology into their learning process. By showcasing their digital competency, students can highlight the importance of being tech-savvy in today's world.
Ted Talks
This event provides students with an opportunity to share their innovative and impactful ideas. Through engaging in influential talks, they can help drive positive change and make a difference.
Youth Parliament
The school has created a platform for students to gain insight into the workings of Parliament. Through engaging in debates on issues that matter to the nation, students develop a more informed and responsible approach towards building a sustainable future.
Facilities
We at Adani International School go the extra mile to offer the best facilities for the overall development of a child. We have carefully curated an array of activities with an equal focus on sports, academics, and recreation for a perfect amalgamation of happiness and learning.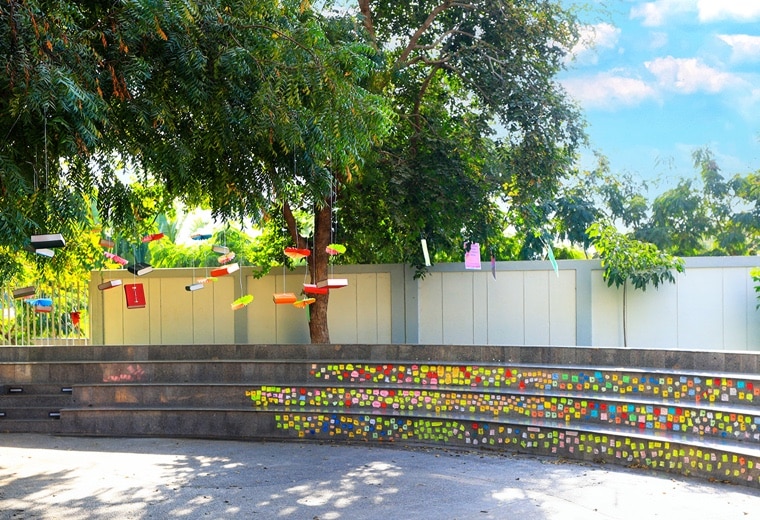 Amphitheatre
Multipurpose Hall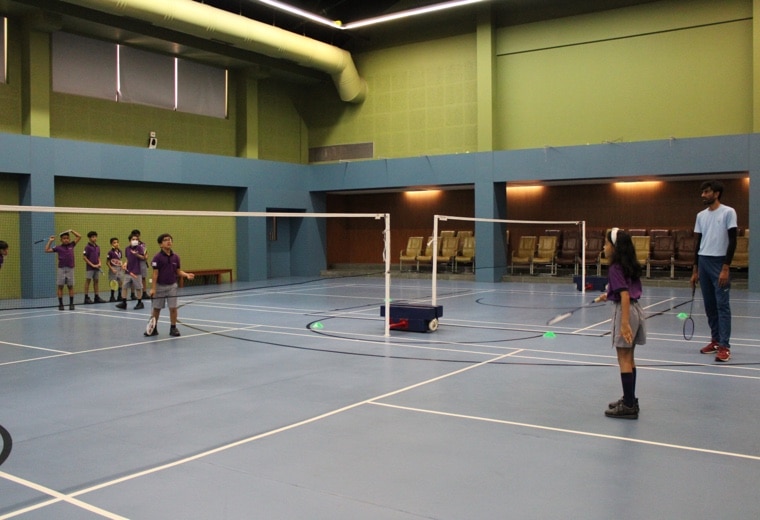 Indoor Area
Library