Sports Excellence
Adani International School provides a comprehensive education that goes beyond academics. We offer a range of sports activities that foster personal growth and development, as well as teamwork and individual skill-building. Our cutting-edge facilities, including outdoor and indoor sports, and extensive grounds enable students to enjoy a positive and enriching sports experience.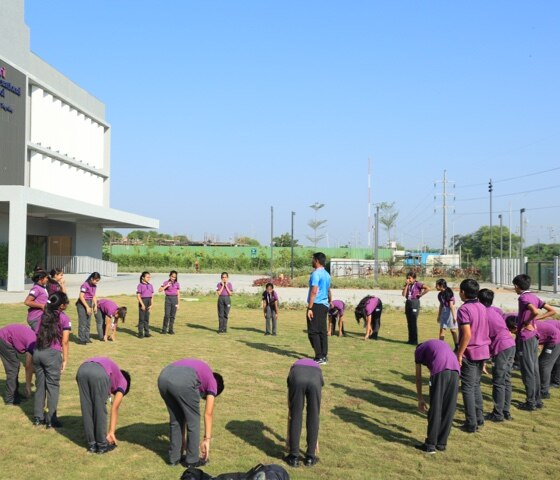 Sports Development
At Adani International School, we aim to develop well-rounded students through a comprehensive sports program. Our experienced coaches provide guidance and instruction in all aspects of athletic training, enabling students to compete at an elite level. Additionally, we encourage participation in sports to gain a comprehensive understanding and appreciation of different types of outdoor training. Our faculty and coaches introduce students to key skills such as tactical thinking, personal discipline, teamwork and help foster a passion for their chosen sport.
Gym Play Area
The indoor play area at our school is designed specifically for the little ones. It's a gym filled with fun and exciting equipment that encourages kids to engage in physical activities. The space is fully enclosed, providing a safe environment for kids to run, jump, climb, and play to their heart's content. This area not only helps develop motor skills and coordination but also offers an enjoyable and stimulating environment for children to learn and grow in.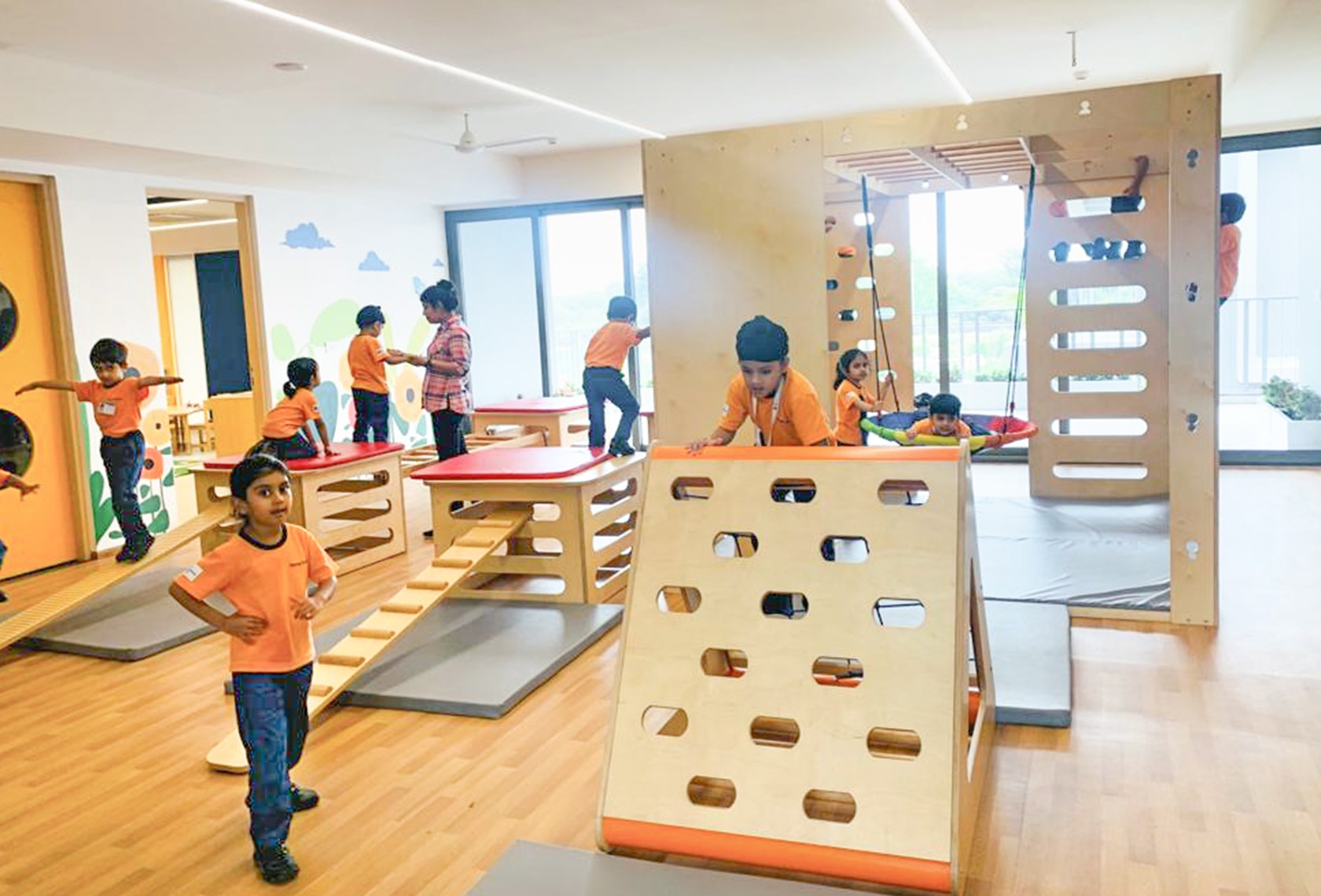 Yoga
Along with physical activities, we also prioritize our students' mental wellness. Our school offers yoga as a part of our physical education curriculum, helping students learn to relax and focus and develop a strong connection between their mind and body. With expert guidance from trained professionals, students can experience the many benefits of yoga, including increased flexibility, balance, strength and concentration. This holistic approach to wellness helps our students thrive both in and out of the classroom.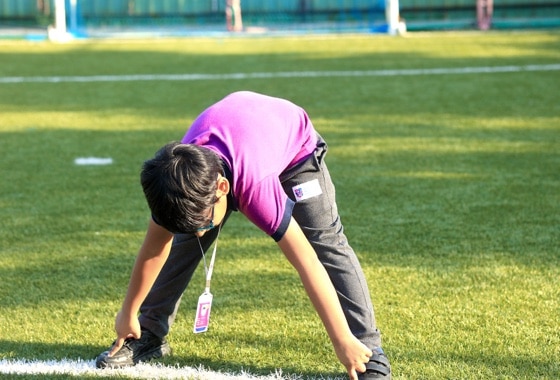 Basketball
Basketball is an exciting and dynamic sport taught at Adani International School. Students are introduced to the basic skills and techniques of the game, including dribbling, shooting, passing, and teamwork. With the guidance of experienced coaches, students are encouraged to participate in friendly games, helping them to develop a love of the sport and the ability to compete at a high level. The school's well-equipped basketball court provides an optimal setting for students to hone their skills and engage in this exciting sport.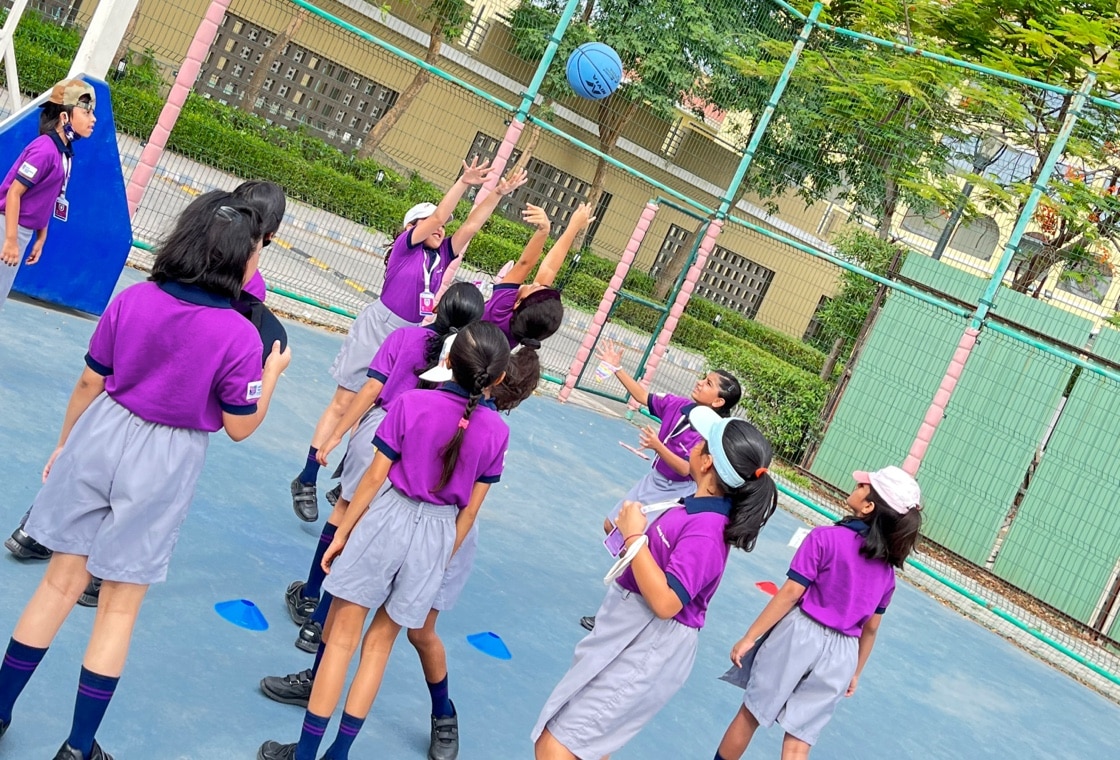 Badminton
Our students are trained in the sport in a happy and fun environment, where they learn the game and master the skill. With the help of our qualified coaches, students learn the proper techniques for serving, returning, and hitting shots, as well as the rules and strategy of the sport. Through regular practice and friendly competition, students are able to improve their overall fitness and coordination while also developing teamwork, sportsmanship, and a love for the game of badminton.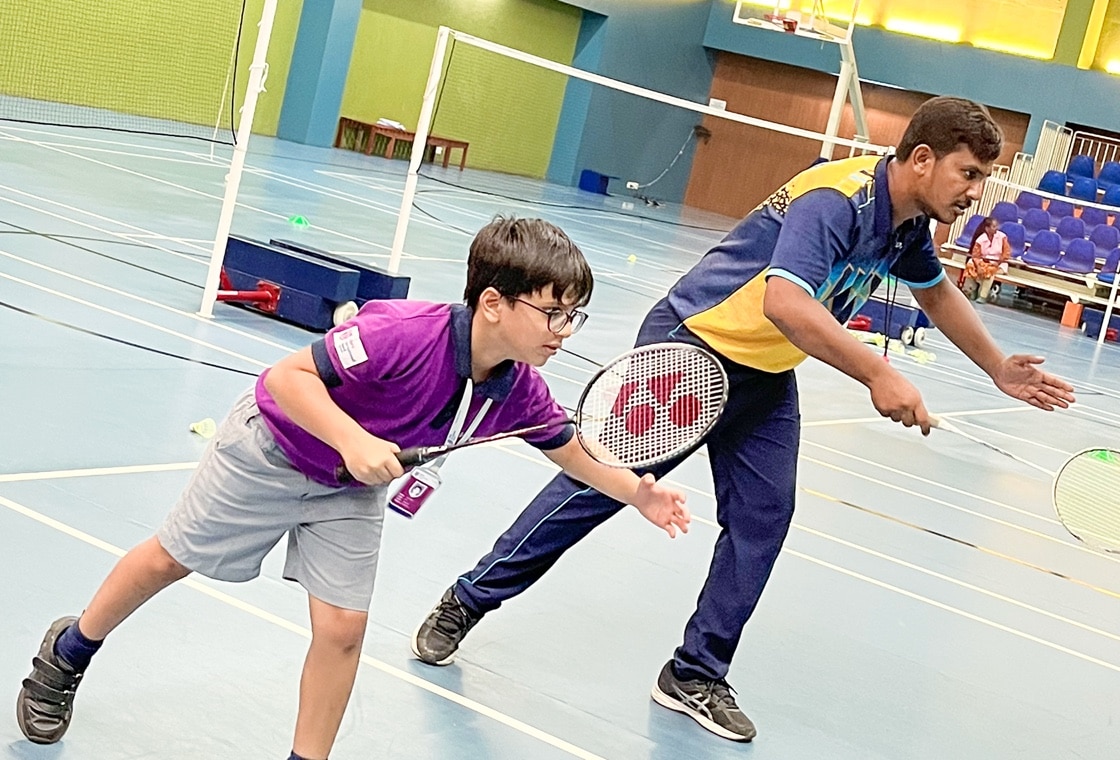 Cricket
Our children enjoy the gentleman's game during their sports time under the guidance of experienced coaches who aim to develop the skills and techniques of each player while fostering a love for the game. Students receive comprehensive training, including batting, bowling, and fielding, and learn about teamwork, sportsmanship, and strategy. Our students often compete against other teams, fostering a strong sense of camaraderie and sportsmanship along the way.
Football
Football, a popular sport is also taught at our school. Our experienced coaches focus on the development of individual skills and strategic thinking while fostering a love for football. Playing football helps build strength, agility, and coordination, making it an exciting and physically challenging activity for students of all ages. By participating in regular matches and tournaments, our students have the opportunity to showcase their skills and play in a competitive environment.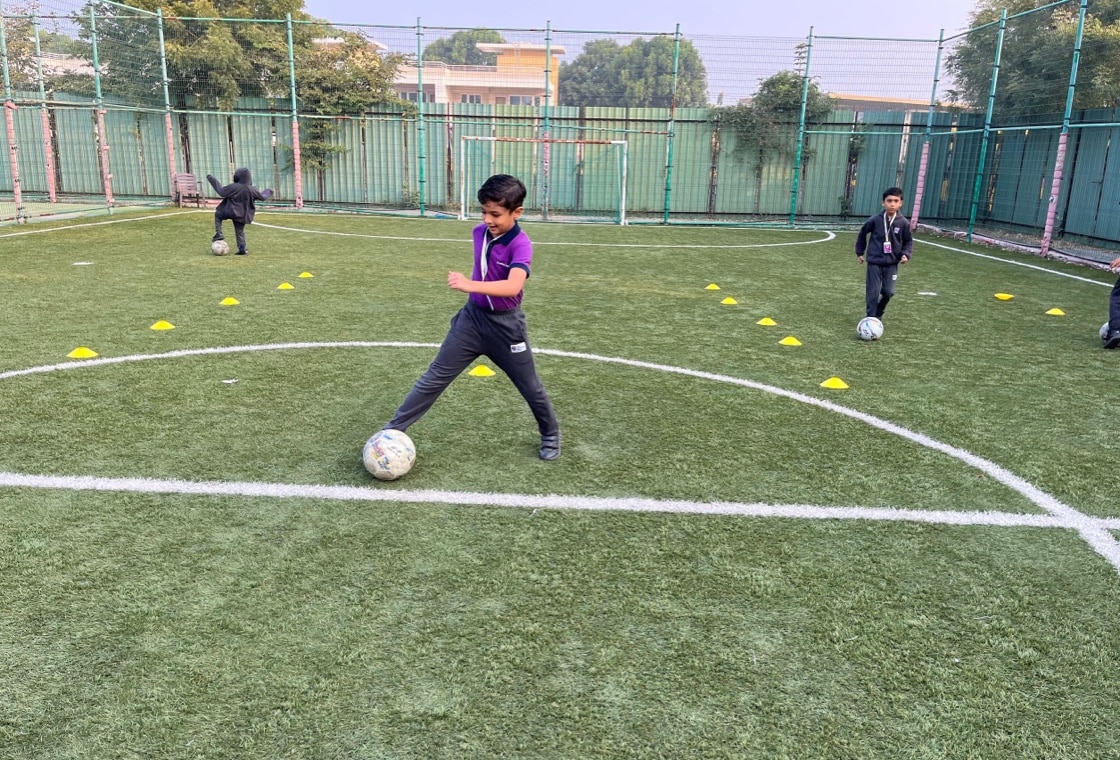 Swimming Pool
Adani International School boasts a state-of-the-art swimming pool facility for its students. The pool area is designed to accommodate the needs of students of all ages, with separate pools for toddlers and senior students. The toddler pool is specifically designed to provide a safe and enjoyable swimming experience for our youngest students, while the senior student pool offers ample space for more advanced swimmers to practice and improve their skills. With trained lifeguards and strict safety protocols in place, parents can rest assured that their children are in good hands while enjoying the benefits of swimming in our school premises.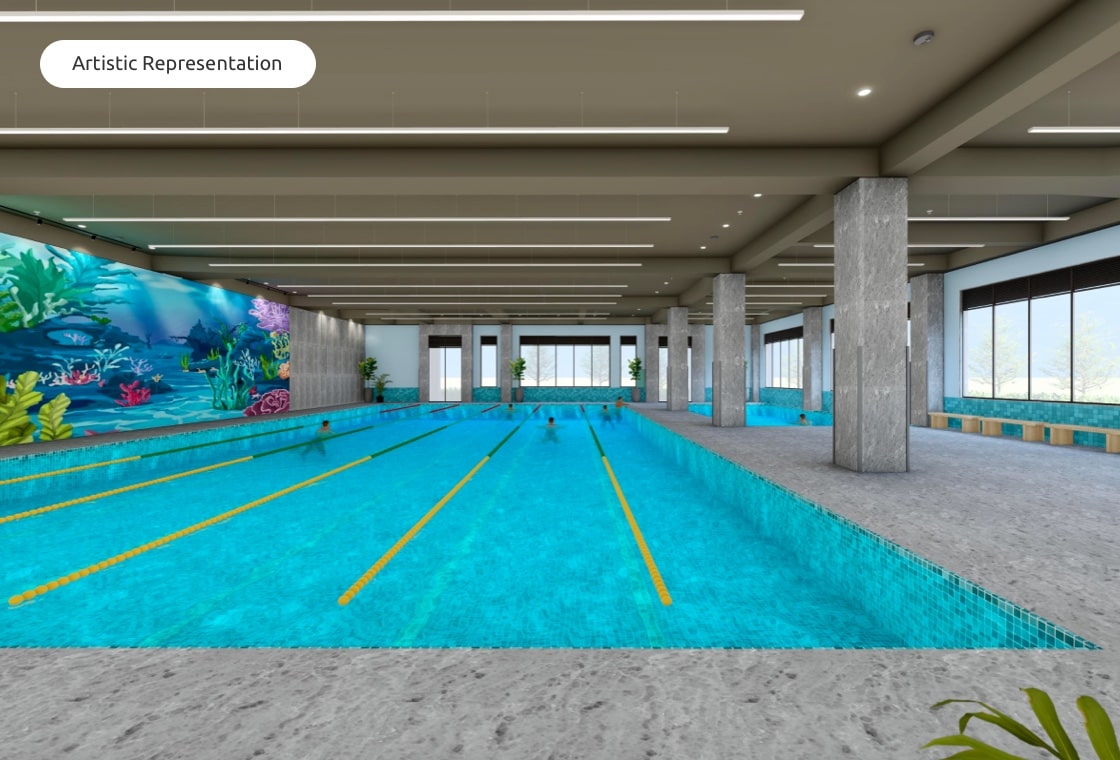 Rock Climbing
We provide a safe and exciting environment for little kids to explore the world of rock climbing as well. With a state-of-the-art indoor rock climbing wall, children can challenge themselves and develop their physical strength, coordination, and balance. Our experienced instructors supervise and guide the kids as they climb, ensuring a safe and enjoyable experience. This activity helps children to build self-confidence, perseverance, and a love for adventure. It's a unique and fun way to keep kids active and engaged in their physical development.
Facilities
At our school, we hold the belief that a healthy body is crucial for a sound mind. To impart this ideology, we offer a range of sports and physical activities such as cricket, basketball, badminton, football and more to our students. Through these activities, we aim to instil values like sportsmanship, teamwork and camaraderie among our young learners. Get a glimpse of the various sports activities happening at our school through these pictures.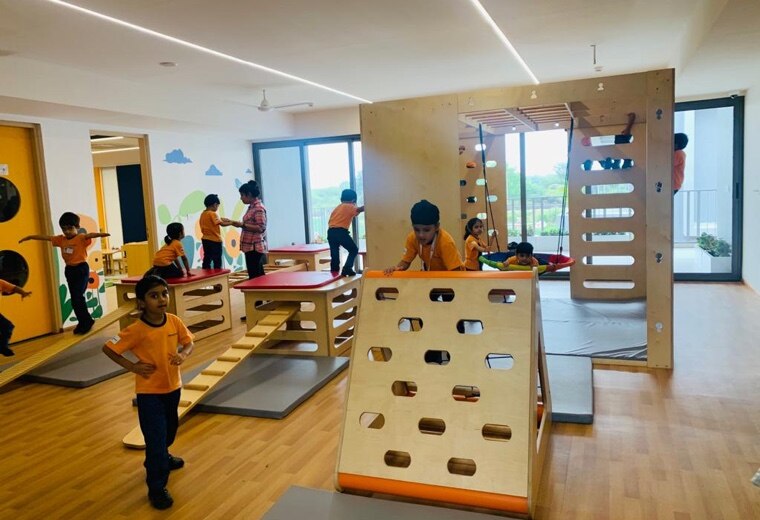 Gym Play Area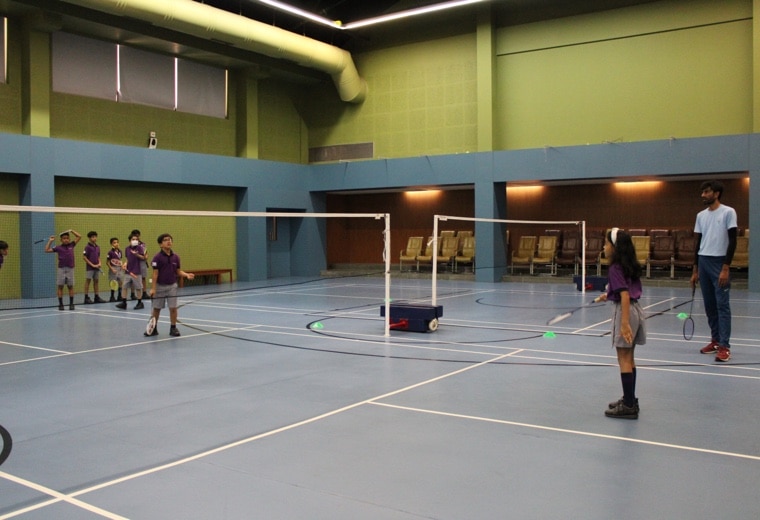 Indoor Area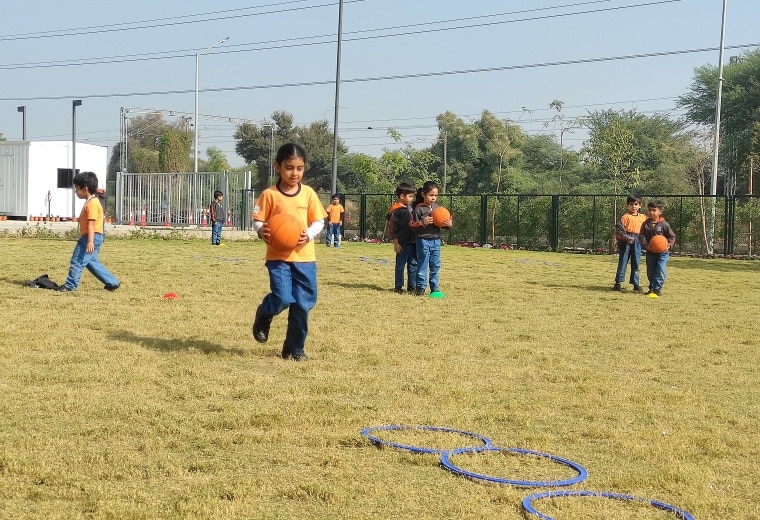 Outdoor Area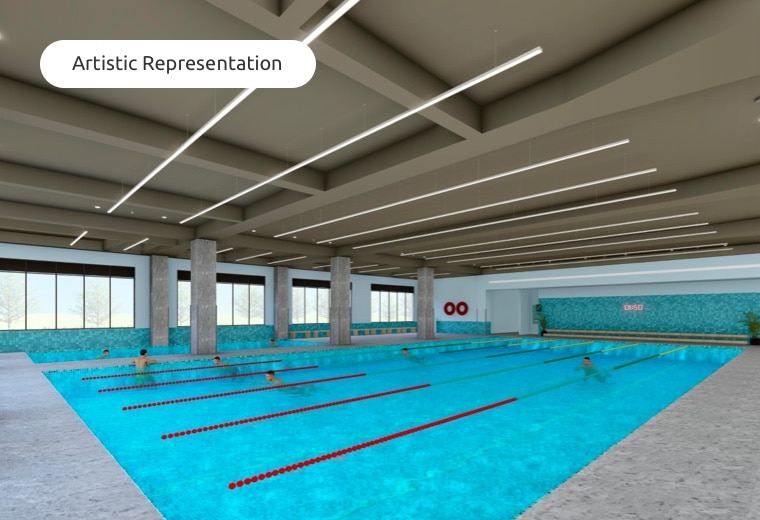 Swimming Area