Technology & Innovation
To establish a top-notch learning space, it is essential to have an infrastructure that is secure, encouraging, and interactive for the students. We have ensured that the students come to a stimulating environment where they play, learn and bloom into the finest version of themselves. Therefore, our classrooms are spacious and outfitted with the latest teaching equipment. Moreover, the fully equipped STEAM and ICT labs we provide enable learners to develop their analytical skills.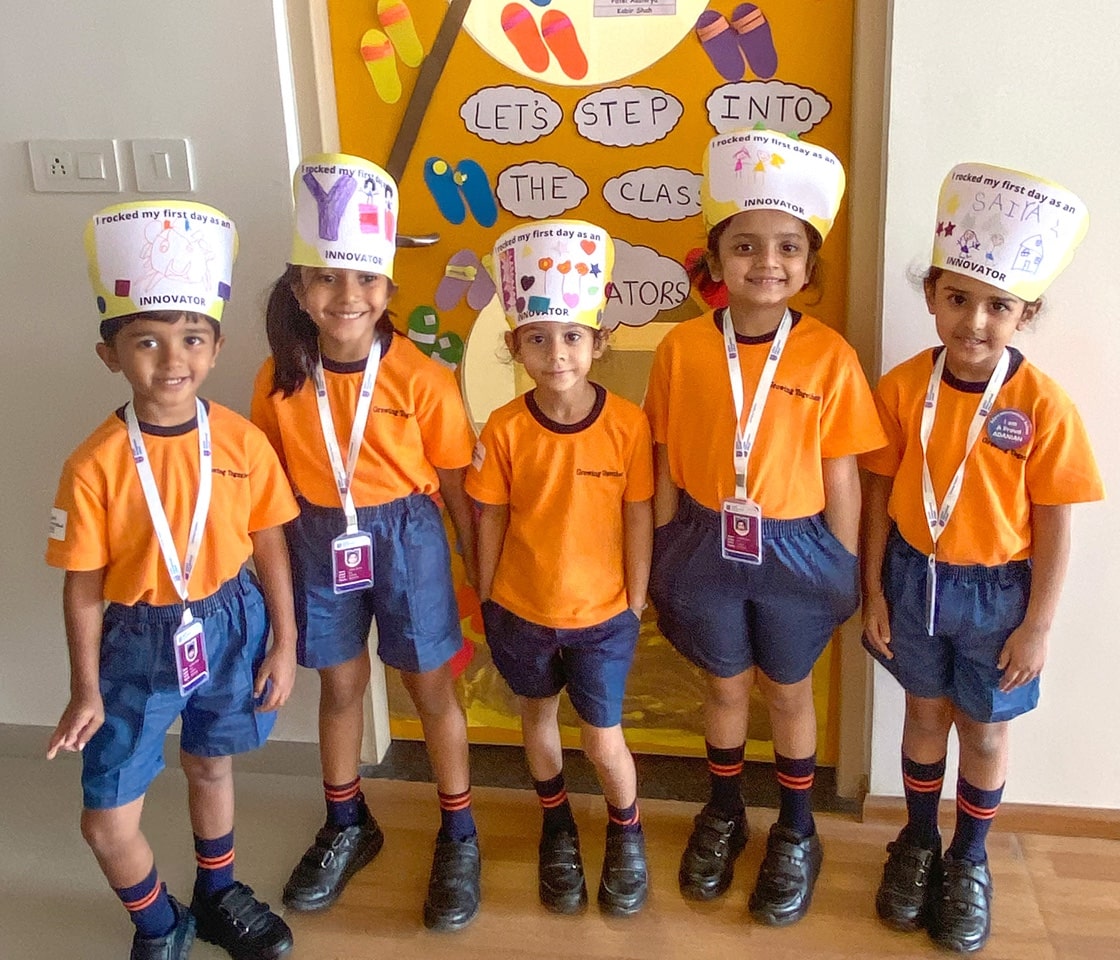 Blending Technology and Education
The integration of technology into education has become a crucial aspect in today's world. With children having easier access to technology and information, it is essential for educators to incorporate technology into traditional education methods to help students maximize its benefits. As educators, we play a key role in enabling students to use technology creatively and effectively in their learning process.
Art and Design
Our art and design program allows students to sharpen their abilities in two and three-dimensional composition and shape. In this way, they are able to recognise and address problems in visual and sensory forms. The art studio at Adani International School provides a range of art forms, such as painting and related media, printmaking, three-dimensional design, and graphics communication.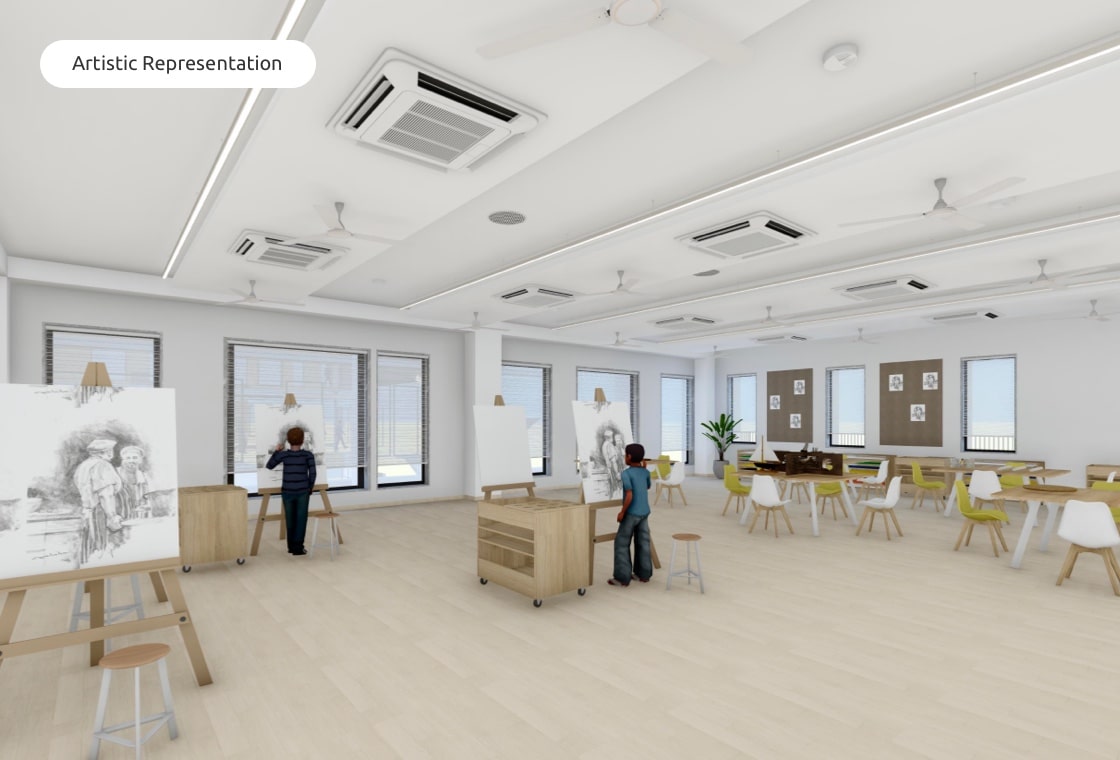 Robotics
The school's Robotics Lab is a fully equipped space where our young minds have access to science and technology. It fosters curiosity, creativity, and imagination in young minds, which helps them learn the skills needed to succeed in the 21st century. It also encourages them to develop a design mindset, computational thinking and adaptive learning. The Robotics Lab at our school has been designed to encourage students to engage with technology as a way of thinking about their work--they don't just use it for its intended purpose; rather they use it as a tool to solve problems and suggest novel solutions for the problems of future.
Learning through Experiments
The school aims to sow the seeds of scientific temper and mathematical skills in the minds of the students right from their impressionable age. To enhance the learning abilities of students and to impart practical exposure to theoretical concepts, the school is well equipped with the latest lab for our pupils to conduct experiments and learn through practical knowledge of the curriculum.
Facilities
Our facilities and classrooms have been upgraded to accommodate a modern, cross-disciplinary method of education that aligns with our goal of providing a comprehensive and cutting-edge approach to learning.
Science Lab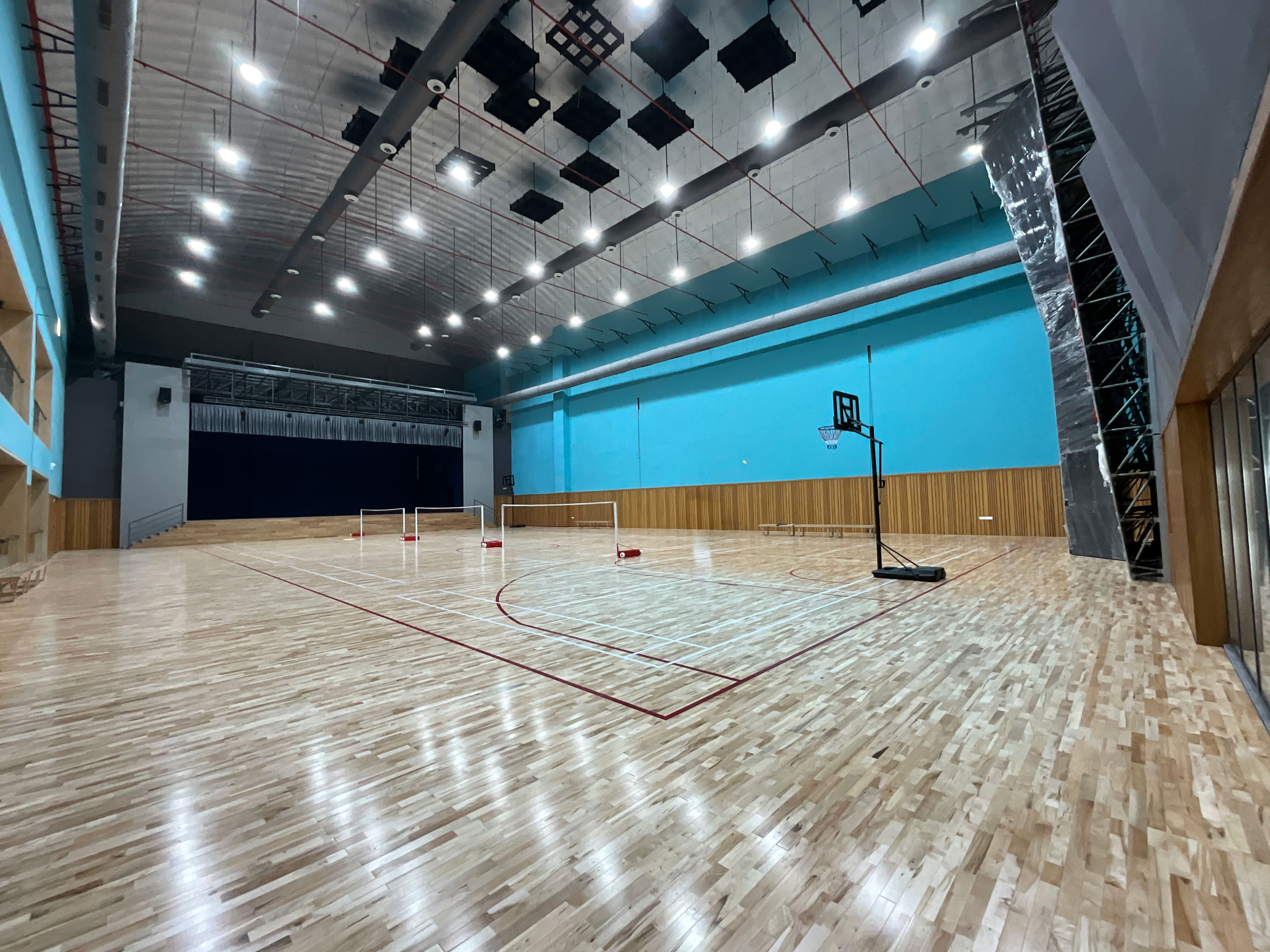 Multipurpose Hall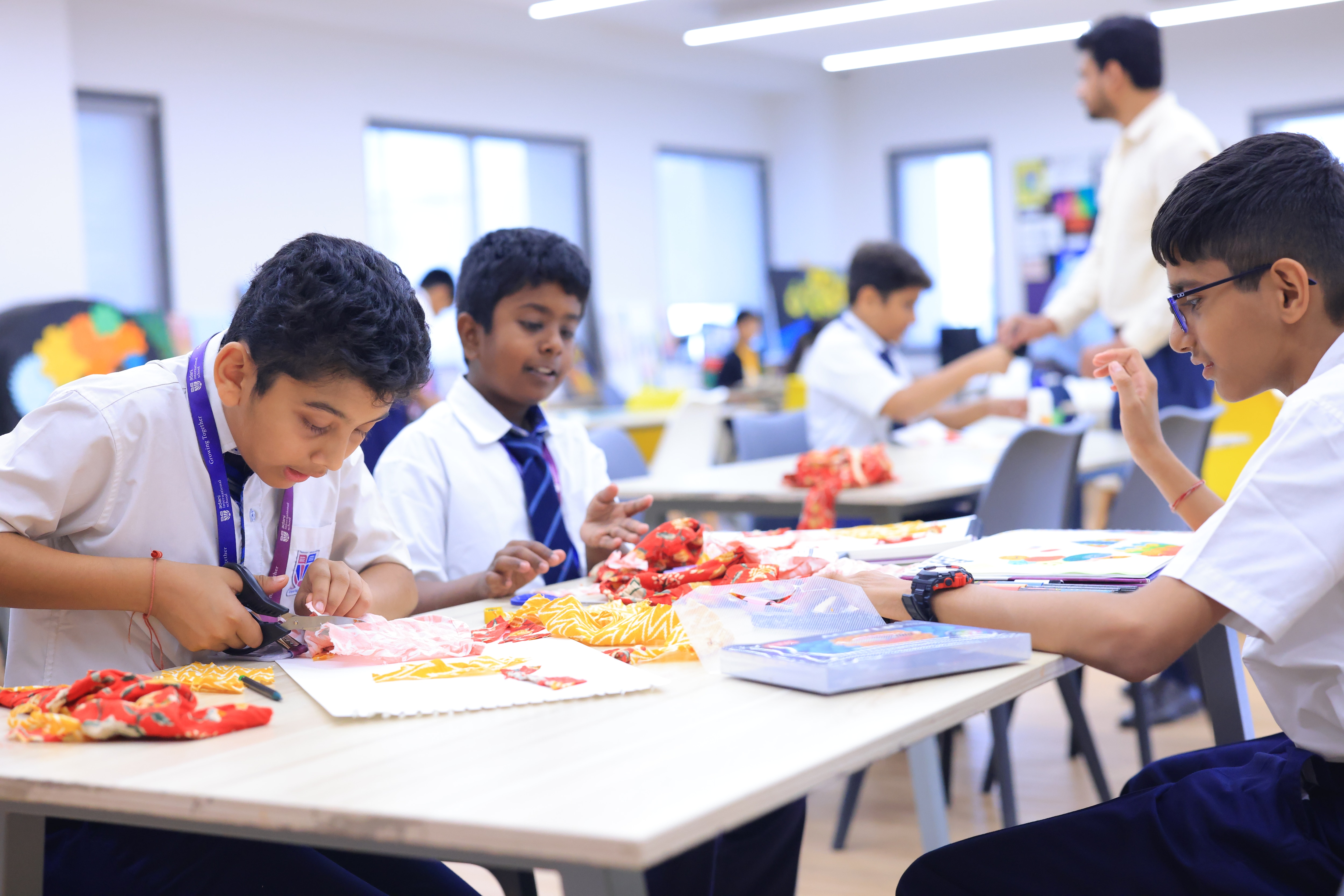 Art Room
Art & Digital Design Studio